Kite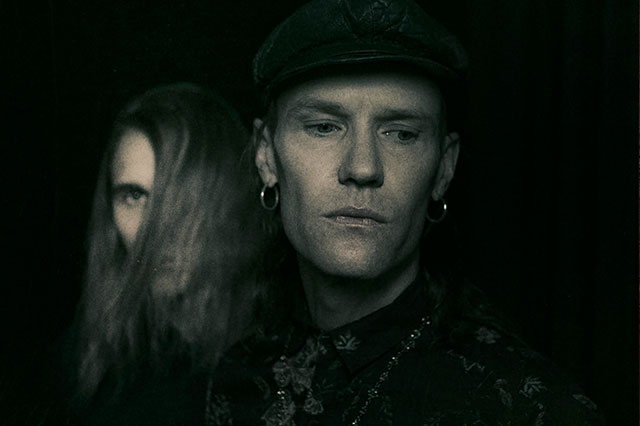 Tourdaten
Video
Bandinfo
Sweden has a long tradition of electronic sounds, from the first experimental concerts of "data machine music", arranged by the arts organization Fylkingen in the early 1950's to the super-commercial EDM of the 2010's. Very few artists have been able to combine an adventurous sonic approach and a pop sensibility as well as Kite. They've created a dark wonderland of droning synthesizers and throbbing beats, full of majestic melodies that often draw comparisons to bands like Ultravox or Japan. Kite's concerts – featuring spectacular lights, breathtaking projections and cat statues shooting laser beams from their eyes – have given them a reputation as one of the best live bands not only in Sweden but in the entire world.

Kite was formed in 2008 by singer Nicklas Stenemo, who grew up in the small town Växjö and started his career in groups like Melody Club and The Mo, and keyboard player Christian Berg who came from the even smaller town Tranås and was a member of many bands, most notably Strip Music. "Ways to Dance", the opening track of Kite's first EP, was an instant club hit. By putting out EP's instead of an album Kite have developed an "all killer, no filler" approach to music making.

After six EP's their repertoire contains so many great songs that it's becoming increasingly difficult to compile concert setlists that satisfy all the fans. But Kite are less interested in performing their hits than in creating a sense of astonishment. In the fall of 2015 Kite performed four concerts at Cosmonova, the planetarium of the Swedish Museum of Natural History. The band was joined by dancers, and guest singers Anna von Hausswolff, Nicole Sabouné and Simon Olsson (from the experimental rock band Silverbullit) and were given overwhelming reviews. The critic from Dagens Nyheter, Sweden's biggest morning newspaper, declared it the best concert he had ever seen by any Swedish artist: "Projected on the dome over our heads are marching skeletons, hummingbirds in slow-motion, bomber aircrafts on a purple sky, lunar craters, the snow-covered peaks of Himalaya, neon shimmering nebulas and a space baby à la Kubrick's '2001'. The Native American dream catcher dangling from Christian Berg's synthesizers must have been switched to reverse."

During the past year, Kite has toured extensively in the United States, Canada and Germany, as well as performing at the Monsoon Festival in Hanoi, Vietnam. In 2017, they band will release their new single "Demons & Shame" in February and a seventh EP in August. Their dark dreamscapes will undoubtedly enthrall thousands of new listeners.

In Sweden they have been called "the best thing you can experience live" and "Kite is the best pop music that has come out from Sweden since The Knife".

Many call them Swedens best kept pop-secret. We don't! We have just given them the time it has required.